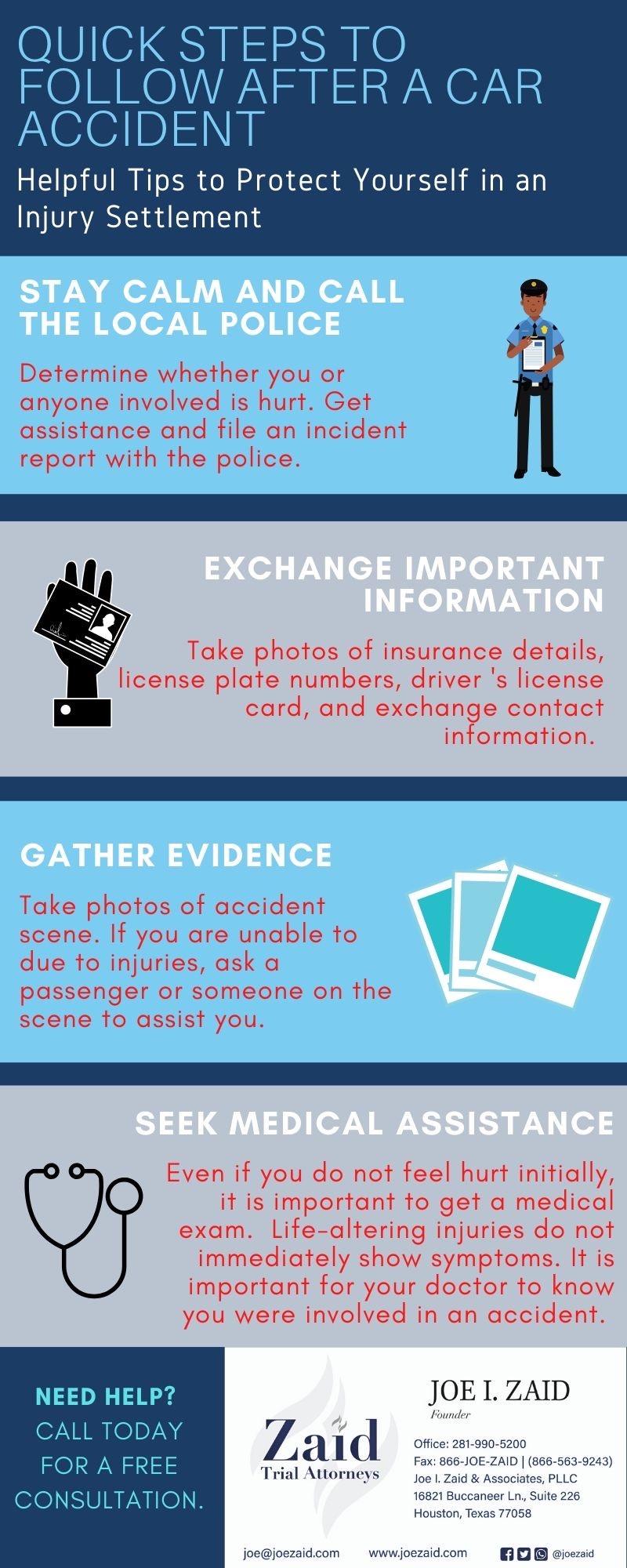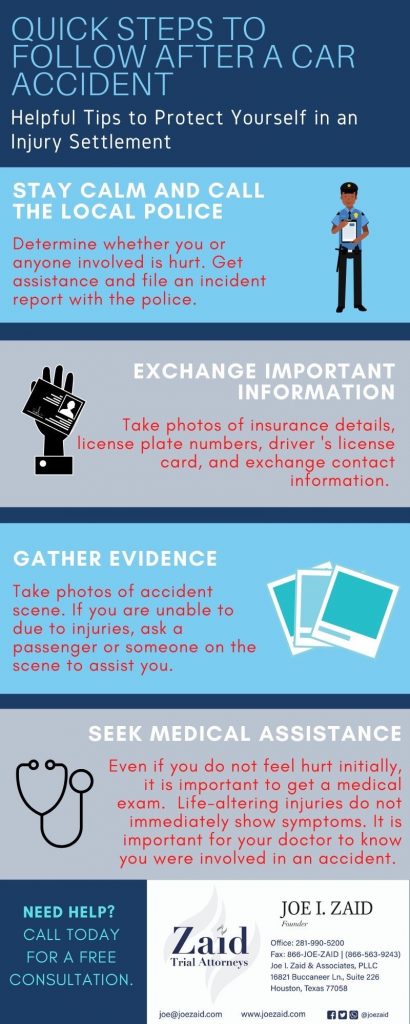 Helpful tips to protect yourself in an injury settlement.
Stay Calm and Call The Local Police
Determine whether you or anyone involved is hurt. Get assistance and file an incident report with the police.
Exchange Important Information
Take photos of insurance details,
License plate numbers,
Driver's license card, and
Exchange contact information.
Gather Evidence
Take photos of the accident scene. If you are unable to due to injuries, ask a passenger or someone on the scene to assist you.
Seek Medical Assistance
Even if you do not feel hurt initially, it is important to get a medical exam. Life-altering injuries do not immediately show symptoms. It is important for your doctor to know you were involved in an accident.